WELCOME TO MY WEB PAGE! I MUST WARN YOU BEFORE YOU PROCEED .. SOME REFER TO ME AS THE DEVIL BECAUSE.. I HAVE LASOR EYES AND I KNOW WHAT YOUR THINKING ... IT COMES AS NO SURPRISE THAT X-MAS LIGHTS ARE BLINKING AND IM SOOO CURIOUS IM SOOO CURIOUS IM SOOO CURIOUS BECAUSE I HAVE LASOR EYES!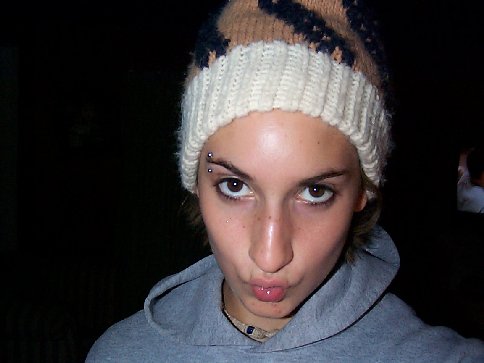 I ENJOY MANY THINGS INCLUDING: 311, SUBLIME, LONGBEACH DUB, BIG D, PILFERS, CATCH22, RANCID, ANTI FLAG, WHOOPIE CUSHION, SKOIDATS, MEPHISKAPHELAS, OTHER PEOPLES HOUSES, SUICIDE MACHINES, SUBLIMINAL MESSAGES,MAD CADDIES, SELLOUTS, FLOORS, WRESTLING U , DANCING WHEREVER I AM, THE COLOR BLUE, FETISHS, MY TONGUE, BING, CRACKERS, WATER, MUSIC MUSIC MUSIC, SHOWS AND LAST BUT NOT LEAST TYPING IN CAPITAL LETTERS.. WHAT A RIP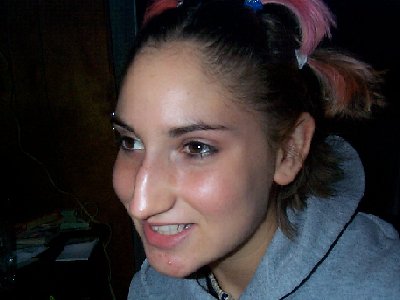 BREAKING THE SWEET SILENCE.. ILL LEAVE THE DOOR UNLOCKED.. SET THE CLOSET ON FIRE WITH EVERYTHING INSIDE.. TURN ON THE RADIO...TAKE A DEEP BREATH.. EXHALE AND WALK AWAY. ETCHING BETRAYALS INTO YOUR ARM, GLUED TO THE CEILING.. MELTING INTO THE UNFAMILIAR COLOR OF THE FLOOR.. LINGERING IN DREAMS.. MUSIC MAKES THE WORLD GO ROUND
MY BROTHER JOSH IS A MUSIC GENIUS/NUBIAN QUEEN.. REFERED TO MARUMARI HE CREATES HIS STRANGE ELECTRONIC TUNES ON HIS LAPTOP ALONG WITH ORIGINAL FRESH GRAPHIC DESIGNS. HIS MUSIC HAS APPEARED IN MAGAZINES AND HAS BEEN USED ON MTV.. AT THE MOMENT HE IS ON A WORLD TOUR WITH HIS FANTABULAS MUSIC. CURRENTLY HE HAS 4 CD'S OUT,YOU CAN CHECK OUT HIS MUSIC AND NEW MUSIC VIDEO ON HIS SITE marumari's webpage HERE ARE WHAT SOME THOUGHTS ON MARUMARI'S MUSIC..
Ben 'marumari rox my sox off '

Tim (aka Thug) 'Marumari is 75% badass lucky longtime listening for days of lumpy
leisure'
Tim 'Just add water and it grows'
Gregg (AKA Old Man) - "Like a short girl with a big ass,
Marumari's music has all the low end you need plus it's fun to dive into."
Matt (AKA Yuppster) - "my bologna has a first name: marumari"
YEAH..MY BRO IS REALLY SPUNKY..
I AM THE FUNG SUAI MASTER.. SO DON'T QUESTION MY AUTHORITY.. OR SOMEONE MIGHT GET HURT..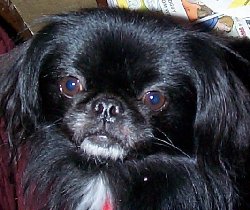 THIS IS BING. HES A SHRUNKEN CHINESE/JAPANESE MAN.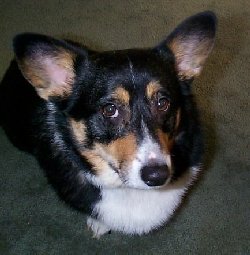 THIS IS WILBUR. HE'S EAT LOTS OF CHOCOLATE AND BUTTER.. AND AMAZINGLY HE'S STILL ALIVE!
FOR A GOOD TIME:
NEWGROUNDS
BONSAI KITTENS
INTERPUNK
THE PILFERS
311
WHOOPIE CUSHION
MAD CADDIES
BIG D, THE SELLOUTS ETC ETC
CATCH22
THANK YOU FOR YOUR PATRONAGE! COME BACK SOOOOOOOOOOOOON!!!!!